Multicolor Paper Confetti Made of recycled paper, 100% biodegradable with colorful bright colors.
It would comes to different shapes,like circle,square,triangle,etc
It is greate for different activities or parties.
SPICE UP YOUR PARTIES & CELEBRATIONS: As far as party supplies go, there's really nothing as amazing as confetti.
Just think about it: hundreds of tiny, beautiful round paper flakes, gracefully dancing through the air! What's not to like?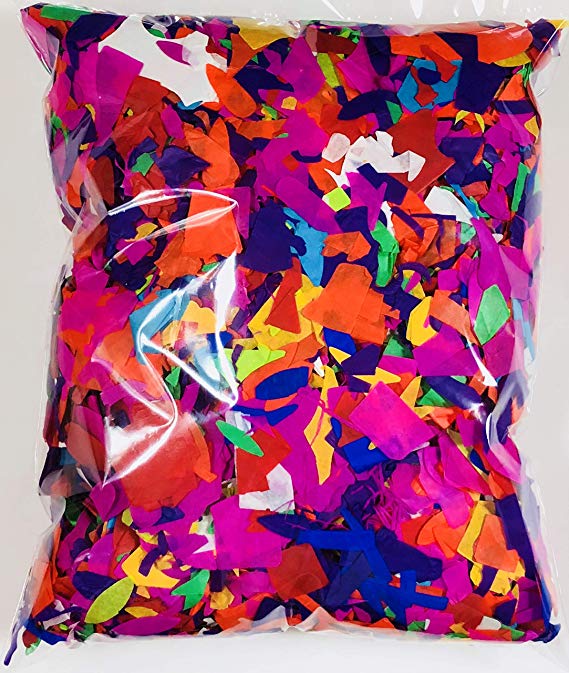 PERFECT FOR EVERY FESTIVE OCCASION: Whether you're organizing your kid's birthday party, a even a small get-together for a colleague who's retiring,
or a wild bachelorette night for your best friend, there's no celebration, big or small, that confetti wouldn't make better!
PREMIUM QUALITY & BIODEGRADABLE: When it comes to our confetti, we make a point of using nothing but non-toxic,
premium quality biodegradable tissue paper, as well as stateof-the-art production processes and strict quality control.
MANY DIFFERENT COLORS AVAILABLE: Different occasions call for different colors, and tastes can wildly differ - we know.
That's why we're more than happy to provide you with a whole range of different
colored confetti
, more colors coming soon!