Rainbow scratch paper, create the planets, sun, and any other pattern, kids will be amazed by the beautiful colorful pictures they create. Simple scratch the black coating and reveal stunning effects hiding just beneath the surface. Magical rainbow cardboard easy, safe, clean, and nontoxic, great for developing kids creative intelligence.
Creative kids can jot notes, etch doodles, and make mini-masterpieces whenever inspiration strikes with this engraving cardboard pad.
Magic scratch paper is easy to throw in a backpack--so you never need to leave home without it! The convenient, portable format includes a wooden stylus that snaps right into the cover.
Rainbow color scratch paper is so easy to use, and the results are nothing short of amazing! Simply scratch away the matte coating with the stylus to uncover exciting colors and patterns each of two beautiful backgrounds.
The silver holographic pages shimmers and glitters, and the shiny rainbow swirl provides a surprise with every new scratch--will the color underneath be red, blue, green, yellow, or some mix of them all?
Flip open this magic color scratch paper, draw or trace your designs, and watch amazing effects shine through!
Item Photo & Colors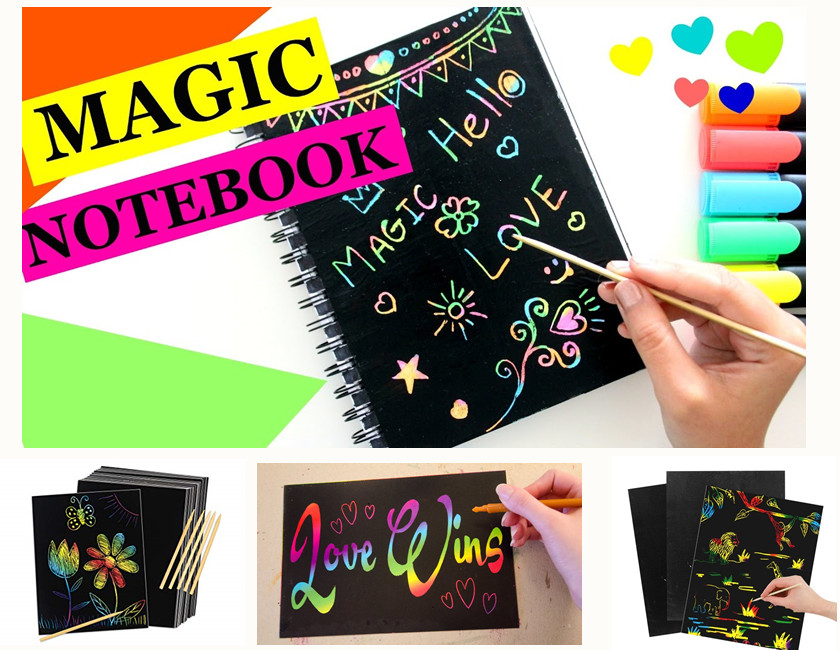 Packing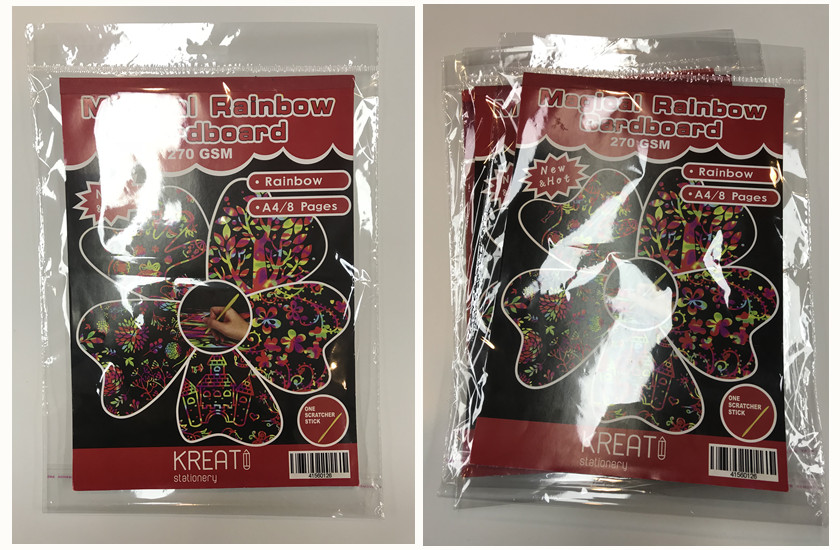 Exihibition & Certificates