Meet the satin ribbons fashion collection glow it is all about quality and colors and that's what our product offers our satin ribbons fashion collection glow represents one of best options you could have for your clothing, accessories, arts and crafts, gift wrapping and much more.
1. Decorate wreath with each individual ribbon rolled and stuck onto the wreath. The garlands can also be hung with ribbons.
2. Use a satin tape to hold the gift wrap, wrap it around and tie it.
3. You can cut a ribbon of the correct length and use it to hang ornaments such as garlands, Christmas ornaments, etc.
4. Cut string to your desired length. Punch 2 holes in one side of the toilet paper roll to tie the ribbon for hanging, punch 4 holes into the opposite end of the toilet paper roll and insert it into the branches, align them evenly. Next, holding the lower part of the feeder below the sticks, you'll spread a light layer of peanut butter on the upper part of the toilet paper roll and cover in bird seed. In this way a toilet paper roll bird feeder craft was manufactured.
5. DIY Napkin Ring. Cut the fabric ribbon to the right length and tie it around the middle of the napkin. Can also decorate glass bottles or cake cups in the same way.
6. Roll the ribbon into a cute hair bow and stick it on the hair tie.
7. Gift card holder. Pass the ribbon through the holes in the tags to hang them or mark them.
8. Cut a ribbon of the right length, put a thread in the middle of the ribbon, tighten the thread so that the ribbon is folded and stacked. When sewing You can also add jewelry to make a beautiful DIY fabric ribbon necklace.
9. Decorative beach sandals. Tie a bow with the grosgrain ribbon. In order to keep the cut edge from fraying, you can simply roll the edges two times and sew with a straight stitch. Add a little dab of glue, and glue onto the sandal.
10. Tie the ribbon evenly above something like a PVC pipe, clothesline or just a long rope. Hang them to make a backdrop.

| | |
| --- | --- |
| Item | Color Ribbon |
| Brand | Hnarts |
| Color | as request |
| Width | 1/8"-4", 1/8"- 4" |
| Material | 100% Polyester, Polyester |
| Style | Double Face |
| Technics | Printed |
| Payment terms | L/C at sight ,T/T,DP |
| Application: | DIY/Decoration/Crafts/Printing |
Item Photo & Colors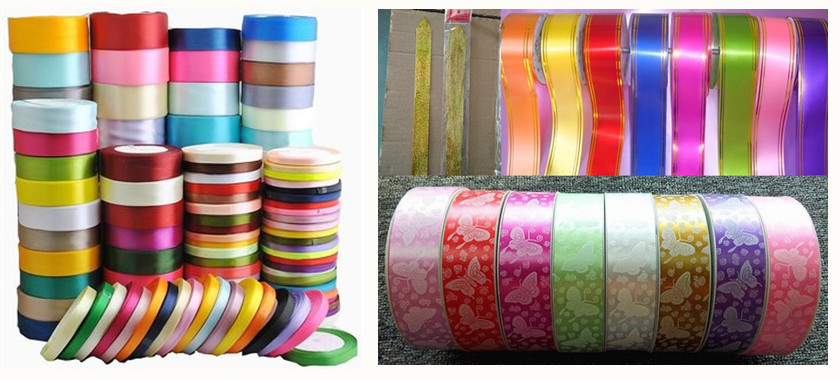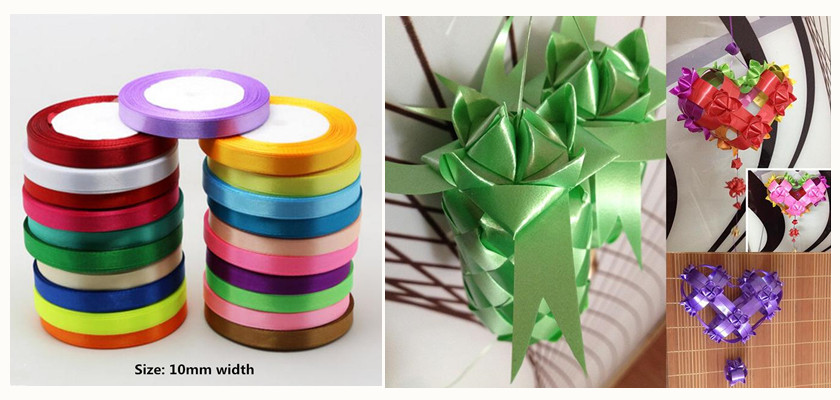 Packing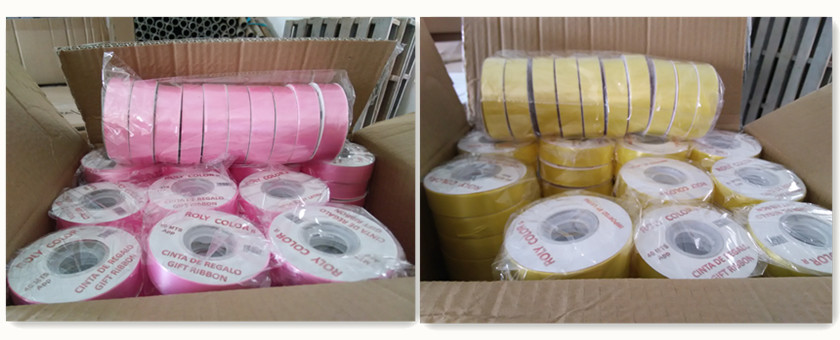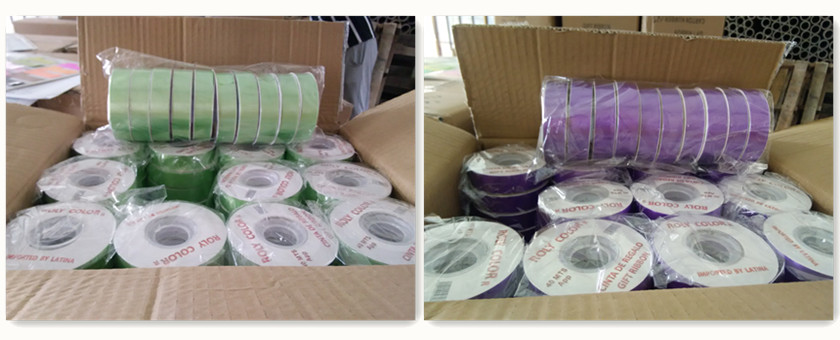 Exihibition & Certificates