My First Soft Book, Nontoxic Fabric
Baby Cloth Books
Early Education Toys Activity Crinkle Cloth Book for Toddler,
Infants and Kids Perfect for Baby Shower
Play with Baby in this soft, squishy cloth book. Join in Baby's day as Baby wakes up, eats breakfast,
takes a bath, reads a book, and goes night-night.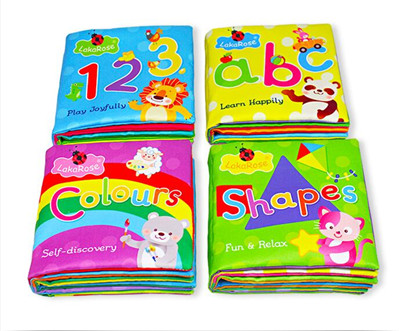 What fun for babies of all ages!
1,NO NEED TO SEARCH FOR VARIETY OF BOOKS - Baby first book teaches your little one how different things feel by touch with these soft books,
watch them get excited over touching different book, and teaches them basic reading and comprehension, sea world, animal world,number,
vegetable,fruit,vehice. These cloth activity book also stimulate baby first year memory
2,ELIMINATES THE NEED TO WORRY ABOUT YOUR CHILD WHILE "READING" THEM - Because babies put everything into their mouth,
the quality of this book is extremely important. Our
cloth book
is totally safe for your baby:non-toxic, strong stitching, washable.
3,CAPTURING YOUR CHILD'S ATTENTION JUST GOT A LOT EASIER - These baby book toys has tons of super-fun characters, vibrant images with
vivid patterns and colors, packed full of educational activities for children to enjoy. Perfect for infants to toddlers.
It gives your child endless hours of fun!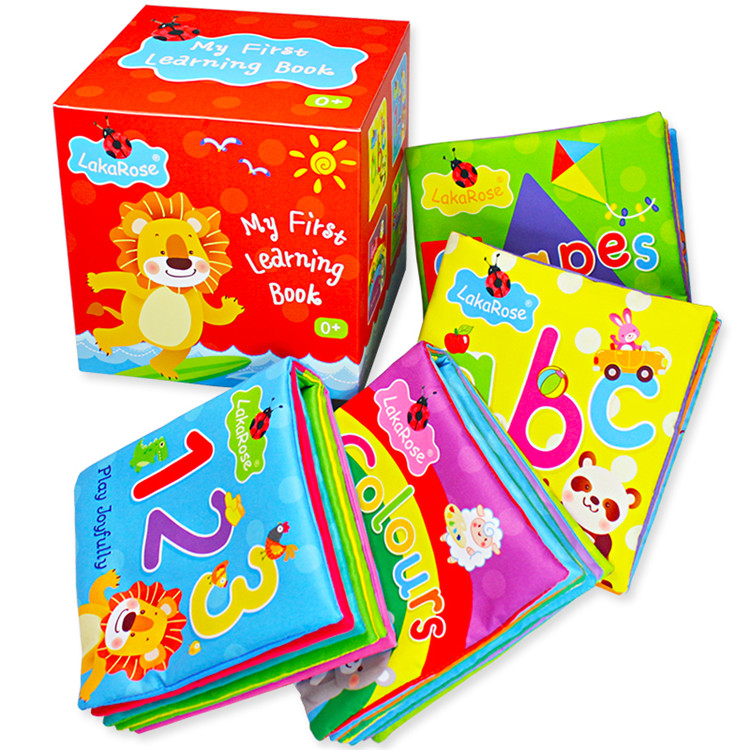 4,GIVE YOUR CHILD A FLYING START -Reading this soft book gives you a chance to bond with your baby, a warm moment together.
At the same time, It is an early development toy: a wonderful way to stimulate important key skills, like language & reading skills,
communication skills, imagination, sensory skills, all.
5,CUSTOMER SATISFACTION IS TOP PRIORITY -Any problem you encounter or any suggestion you get, please contact with our customer service;
and our service team is always ready to offer help!100% Quality Warranty:You can get a full refund if you are not satisfied.
6,BRING YOUR BABY JOY-This amazing toy combines colorful pictures with corresponding names and letters for an early educational experience.
Allows the parent to watch and play to develop the baby's observation, recognition and verbal skills.