Do children like pencils? You can use it to draw a variety of patterns, whether they actually exist, or have only appeared in our dreams, even our wild products!
Share a simple manual tutorial to make big colored pencils from paper. Although you can't write with it, isn't it fun to watch? Even, you can use it as a Teacher's Day greeting card and give it to your beloved teacher!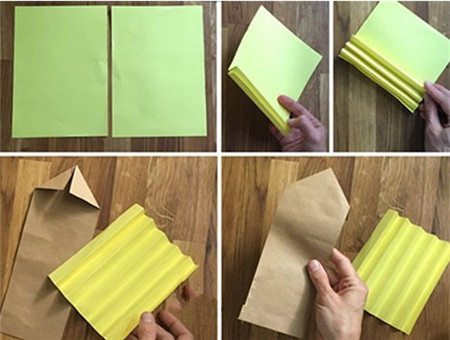 1. Prepare colored A4 paper and fold it repeatedly.
2. Prepare another piece of kraft paper and fold the two corners into the middle to make a pencil.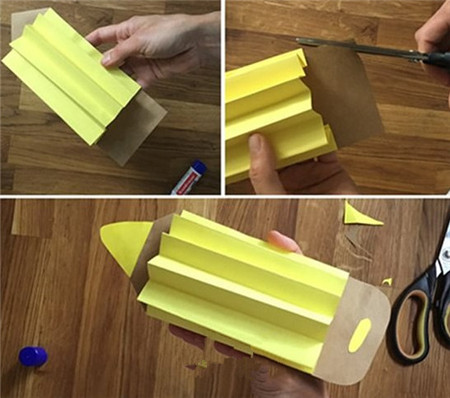 4. Take out the scissors and cut the kraft paper to make it more like a pencil.