To make the Christmas tree, you will need 3 craft sticks. You can buy these in different colors,
dye them as mentioned above, or paint them like I did for this porject.
1,Once they have dried competely, you will trim one of these to be shorter than the other two.
It should be about 2/3 as long as the other popsicle sticks.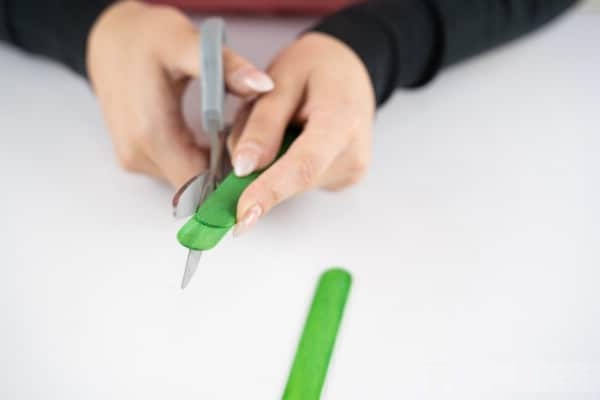 2,Using a hot glue gun, you will attach them into a triangle shape with the shorter stick on the bottom.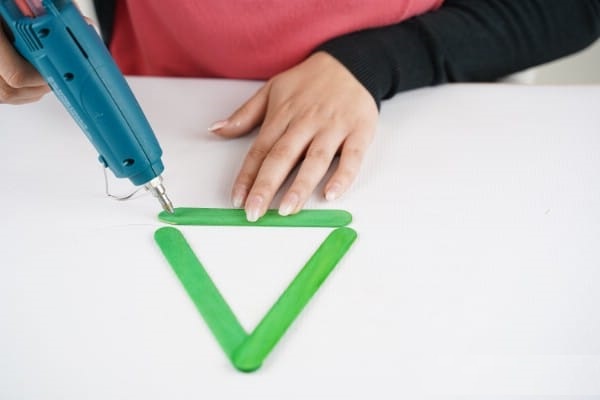 3,Now, you will use the gold foam paper and cut a small sqaure to be the "trunk" of the tree, and a small star to go on the top of your tree.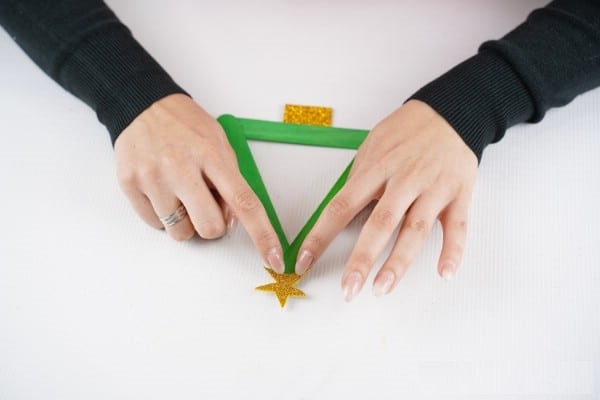 4,Add these along with decorative stars to the tree.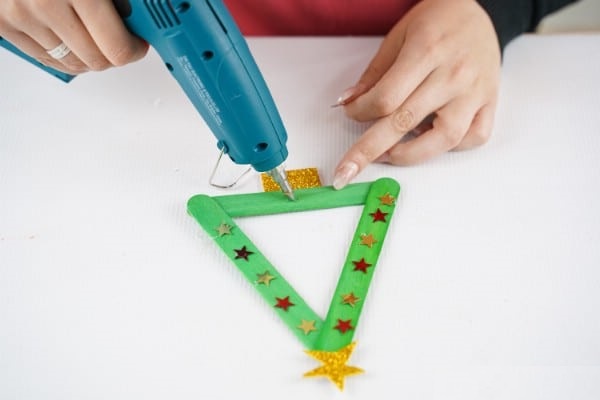 5,Cut and loop a piece of ribbon then secure to the back of your "tree" with hot glue.
Now you can hang this on your tree!