How to Make Paper Flowers
Supplies Needed
Scissors
Craft glue
1,Begin by cutting a 1- 1 1/2″ strip of paper (vertically)
Now, you will fold this paper in half, and then begin cutting halfway through the paper on the folded
side to create a fringe effect.

2,Now, you will cut a slightly larger piece of paper (2″-3″) and follow the same process of folding and cutting.
Using the smaller paper first, add a bit of glue along the uncut edge of the paper.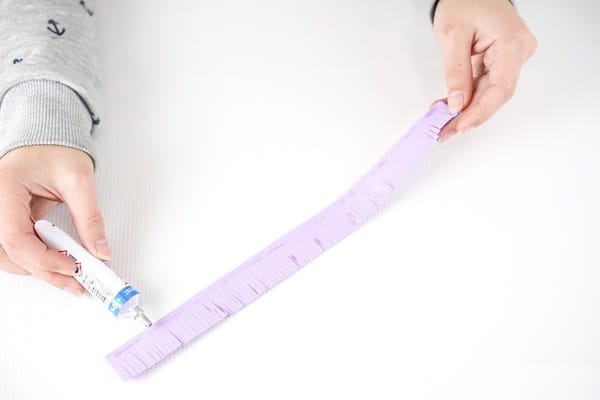 3,Begin tightly rolling it from one end to the other.
Once that has been rolled completely and secured with glue,
you will add the second strip of cut paper that is wider and continue rolling it until the end.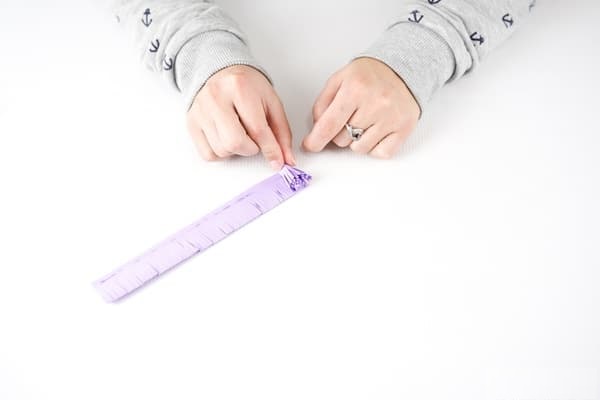 4,Secure with glue, and continue adding until the flower is the size you prefer.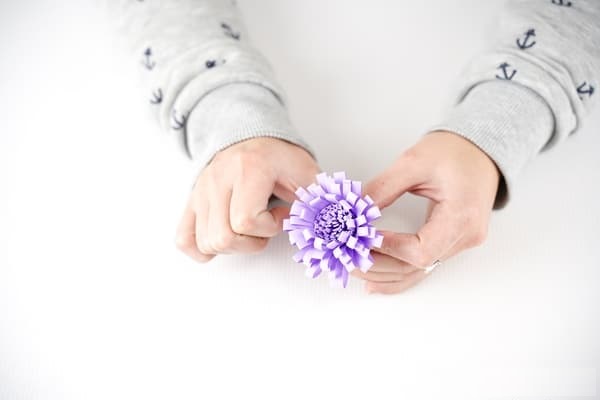 5,Display on boxes, add to jars or make into a wreath as desired.