Our product description:
Mini
Hot Melt Glue Gun
with 30pcs Glue Sticks for DIY Small Craft Projects & Sealing and Quick Daily Repairs 20-watt
1,Melt Glue Gun Kit is an easy-to-use adhesive tool not only for DIY crafts making but also for quick daily repairs.

2,The glue sticks has such strong adhesive that it can easily glue 2 different parts together.
But don't worry that the 2 stickup parts will get dirty after being forced apart, because our glue is very easy to clean.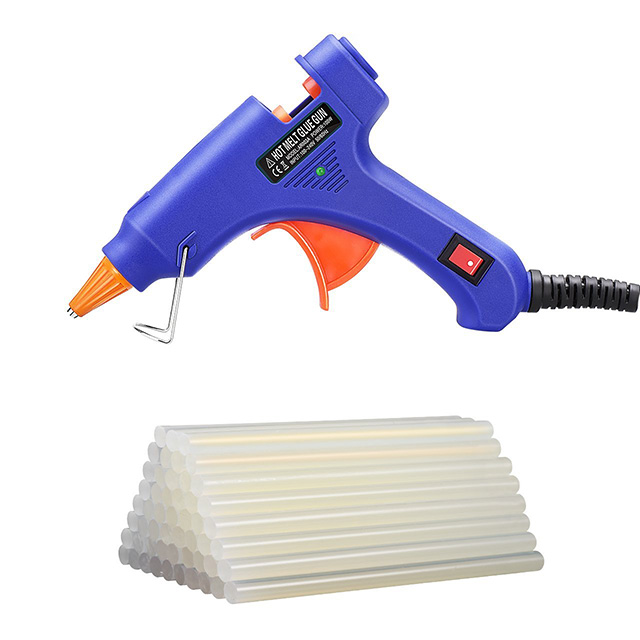 3,FAST HEAT UP,Its smart temperature control design enables it to remain constant temperature. It bonds immediately and cools to the touch super quickly, thus being ideal for home use.
4,ANTI-HOT COVER & SAFE POWER SWITCH: Secure power switch with LED light mode makes the glue gun extremely user-friendly. Removable ABS anti-hot cover can well protect your hands from the heat.
Flexible support can keep it stable and upright, allowing you to use it in any angle.
5,MULTI-PURPOSE & 30PCS FREE GLUE STICKS: Coming with 30pcs environmental-friendly and strong-adhesive glue sticks,
the gun can well protect your health and items. It is perfect for home, office and school DIY crafts
like metal, wood, glass, card, fabric, plastic, ceramics etc.