Father's Day, as the name implies, is a holiday to thank his father. It originated in the United States and is now widely spread around the world. Father's Day in most countries and regions is on the third Sunday of June every year.
Share a waste recycling tutorial and make an interesting Father's Day gift with an unwanted iron can. The above picture is the final work. Is a pen holder wearing a shirt and tie a bit reluctant to give it away?
1. Cut the rectangle from the white felt and stick it to the top of the tin with hot melt adhesive.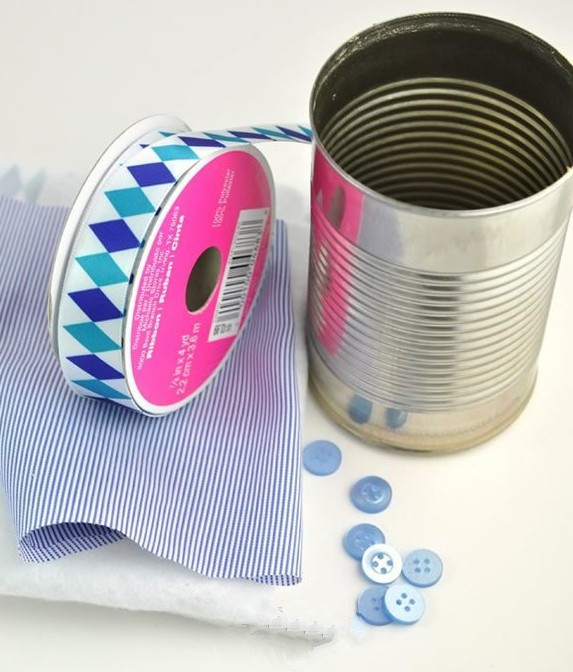 2. Then fold one side of the striped cloth and wrap it on the jar.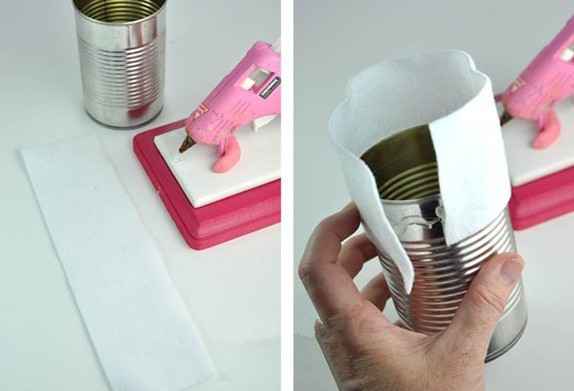 3. Cut off excess cloth, and fold and paste at the bottom. Put a round felt cloth on the bottom.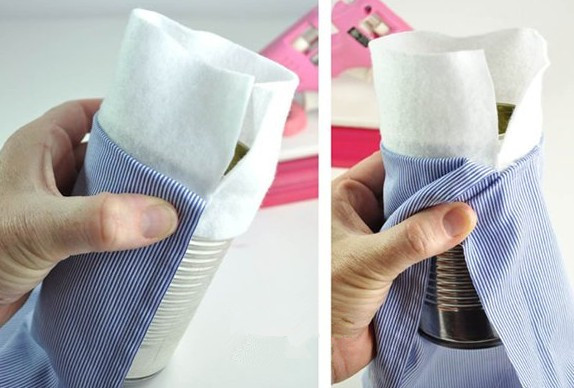 4. Make a collar, attach 3 buttons, and make a tie with a ribbon.
5. Cut the bottom of the tie with a sharp corner.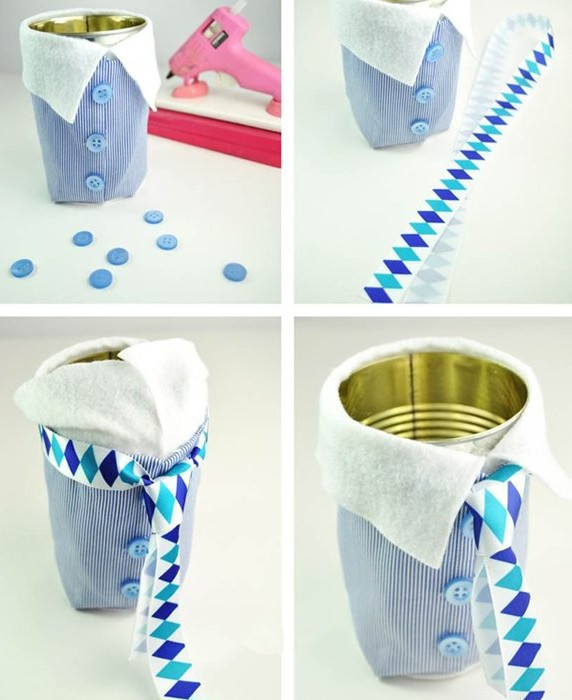 6. If you can't tie a tie, ask parents to help.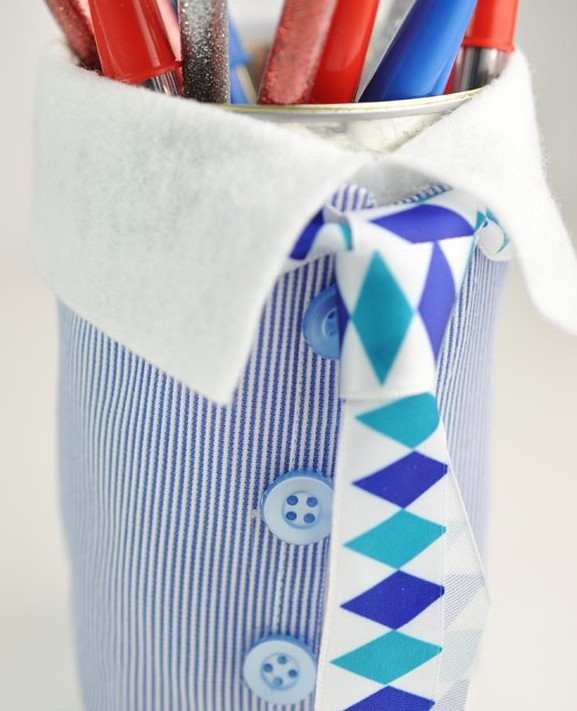 7. A creative Father's Day pen holder gift is ready