Eva Magnet Letters is a product combine soft EVA with rubber magnet,which widely used in early educational area.
Our product with strong magnetic when you stick onto the iron board or fridge, other sheets with iron surface.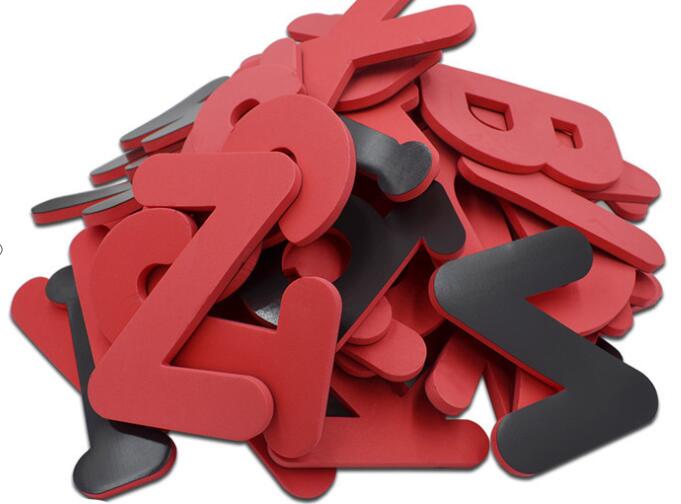 The
Magnet EVA letters
can be produced in different thickness and size as you provide the dimension requirement to us,
either the thickness of the rubber magnet.The thicker thickness of the magnet, stronger magnetic of the letter.
The Alphabets are soft and non-toxic,produced in eco-friendly raw material, it can be put into the water while the child takes showering,
the letters won't have the color-fading whatever how kids play on the water.
It's the best funny and educational toys for the children.