Materials:
Super Light Clay
,air dry clay, ultra light clay,foamy clay
1. Prepare two colors of clay, orange and green.
2. Divide out the required clay size, and put the rest into the bag for sealing.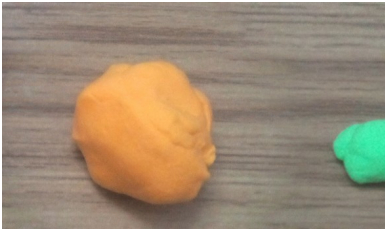 3. Knead orange clay into a narrow cone at the top and bottom, and green clay into 2-3 cylinders.

4. Put the leaves and the body together (2-3 leaves are required)

5. Finally, cut out the vein of carrot with a hand knife.