Foiled Christmas Cards create something memorable with botanical accents.
Cardmaking is personal and can really make a friend or family member feel extra special.
That is what Sabera Lee wanted to do - create something memorable with botanical accents.
After finding a stamp set perfect for getting her creative juices flowing, this floral masterpiece came together.
We're sure that you'll blooming love Sabera's floral birthday card, so here's how to make it!
YOU WILL NEED:
Craft essentials
Inks: Ranger Distress Oxide; black
Stamps, flowers, sentiment, wreath, paisley
Method:
1 Stamp small flowers and leaves in blue, pink, yellow and green distress inks onto white card.
Cut around them and layer up the flowers with 3D foam pads. Fix the petals to one of the layered flowers.
You should have a total of six flowers; keep these to one side.
2 Using black ink, stamp a wreath onto white card, then a sentiment in the centre.
Colour in the wreath and cut out. Stamp a paisley design onto a
white card
, then adhere onto pink,
ensuring to leave a small border.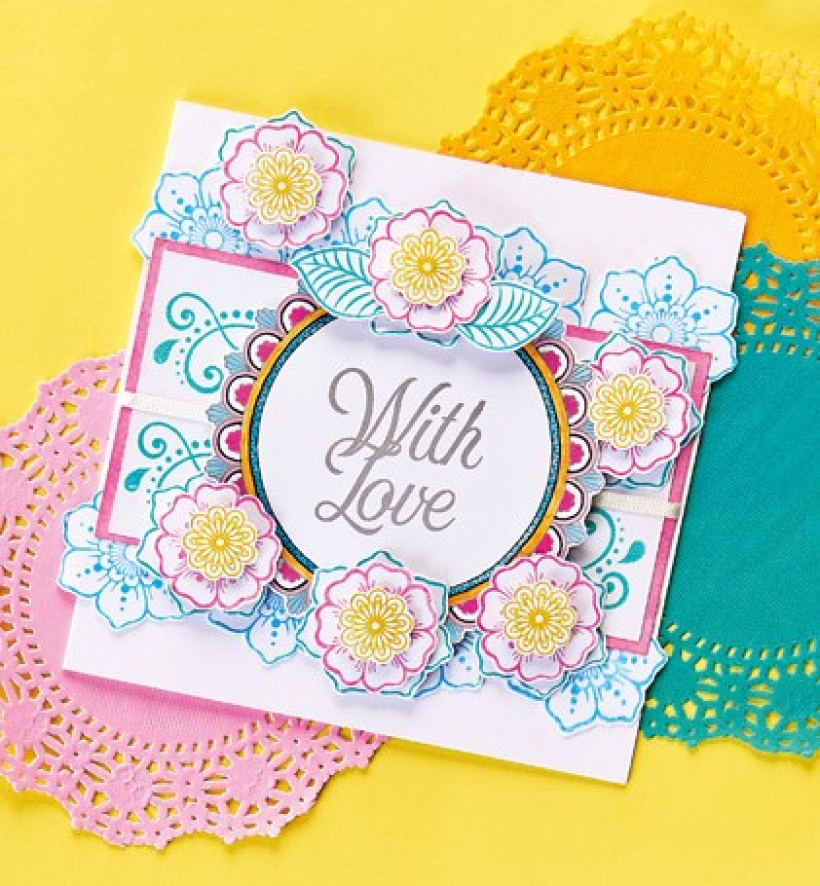 3 Stamp two rows of flowers onto white card in blue distress ink and cut around them to create two borders.
Stick these behind the stamped panel. Fix onto a white blank, making sure that the flowers are not completely stuck down.
4 Place the wreath on the top and adhere using 3D foam pads. Arrange the layered flowers and leaves onto the card with 3D foam pads and finish with white ribbon.